Are you prepared for the Future Warehouse?
The warehouse industry plays a vital role in the national economy and GDP. The State of Warehouses in India, is at an exciting new stage, a turning point, a journey of moving from traditional to a modern warehouse.
With IOT, Automation, Robotics and Machine Learning the need of up skilling and upgrading the workforce becomes a priority. The industries like Manufacturing, Pharmaceuticals, Automation, Logistics and Supply chain are majorly affected by the existing and upcoming change in the technology and needs of the future.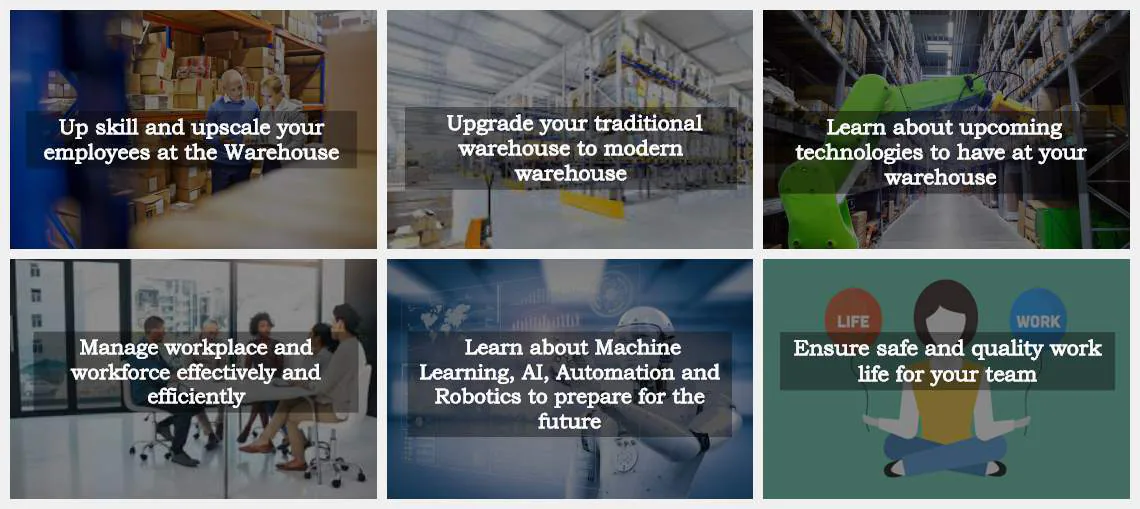 Various project management programs help in understanding the application of right tools for idea discovery, planning, delegation and implementation to reduce the efforts and maximize the project team's performance. Project Managers have enormous tools and techniques to tackle the load and streamline outputs. If you think informed decision making is an important element, then you need to know the world of digitalization, AI/ML techniques, scheduling, and industry specific software services. Along with this, stakeholders need to be taken into loop for timely project execution. Our Project Management World Summit & Awards covers the human and technology aspects to help you place on the edge.
The Need of Transforming Warehouses to Meet Future Needs
Warehouses in India are Transforming to meet future challenges. The evolving face of Warehouse in India has the True Potential of the warehouse sector - both organised and unorganised. Some of the key elements are:
Factors that are effecting the evolution of Warehouses in India
Technology for Future Warehouses and How can Indian Warehouses Meeting global standards
Economics of Warehouses - Trends for optimum utilization of space per square feet
Key learning outcomes and Take away you will have from the 2nd Annual Future Warehouses Summit & Awards 2019:
Warehouse and Revenue Management – An Overview on Supply Chain Finance
Role of Warehouses in Organisations Agility and Speed to Market
Managing the Process and Cost
State of Play and Future of the Warehouse In India
Workforce Management at your Ideal Warehouse
Quality Assurance Program for Warehouse, Fleet, and Distribution
Leveraging Emerging Technologies for Warehouse Management
Case Study on Technology Solutions for Future Warehouse - Technology, Robotics, IOT and Machine Learning for Warehouses
Material Maintenance - Loading and Unloading
Visibility from Warehouse to Customers
Warehouse Design
Storage Location
Material Management